A Tribute to Scott Edward Ranney
Born 6/4/45 – Went to be with the Lord 9/21/21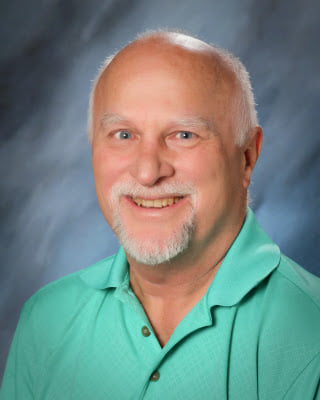 91st Psalm Christian School would like to honor our former principal, associate pastor, teacher, mentor, and dear friend, Scott Edward Ranney. Scott was hired to work at the 91st Psalm Christian School in August of 1986 to start an athletic program and teach high school students with a math emphasis. Scott was named principal of the school beginning with the 1992-1993 school year, and was principal until the 2013-2014 school year. He continued to be involved with the 91st Psalm Christian School in a mentoring role, as principal emeritus, for the remainder of his life. He has served on the SouthGate Church & 91st Psalm Christian School Board since 1992.
Over the course of his employment, he started an athletic program here and helped to found and run a Christian athletic league, Arizona Independent Christian Schools, (AICS). He trained and mentored several teachers, encouraging many to obtain or complete their teaching degrees. Many even went on to get their masters degrees because of his encouragement and dedication to the career of teaching. He was especially influential in the lives of all the youth he taught and coached, exhorting them and motivating them to succeed in life–spiritually, academically, emotionally, and physically.
The number of student lives he has touched and positively impacted would be too many to count. The young men were taught how to be "men of God," and the young ladies were shown how much they were valued and honored as "women of God." People who had the honor of spending time with Mr. Ranney left believing in themselves and in the plans and purposes God had for them. No matter how people felt when walking into his presence or office, they always felt better, more confident, and joyful after any conversation with him.
He was famous for several sayings, but one of his favorites was, "Do not ever give your joy away because it is your strength." He definitely practiced all that he preached! Scott Ranney will be so missed by so many! He has left a great legacy for all who knew him! He passed on his passion and vision for this school so that it will continue way beyond his life, which is what he always wanted.
We know he heard from Jesus, "Well done, my good and faithful servant."
SCOTT RANNEY MEMORIAL FUND
For those who want to give a donation to 91st Psalm Christian School in honor of Scott, please click here. After you designate an amount there is a tab to pull down. It is the second option listed that says Scott Ranney Memorial Fund. Click on that as your designation for your funds.
Many thanks to all who want to honor Scott by giving to the school he loved. All proceeds will go to help put lights and a score board up on the soccer field named Scott E. Ranney Soccer Field. Many thanks to all who have supported in other ways. The Ranneys are grateful and blessed by all of you. Please feel free to share this information.