Participating in athletics is an opportunity open to all 7th through 12th grade students. Our school is blessed to have its own soccer field and gym, which houses basketball and volleyball. The 91st Psalm Christian School is a member of the Canyon Athletic Association, Division 1 (CAA).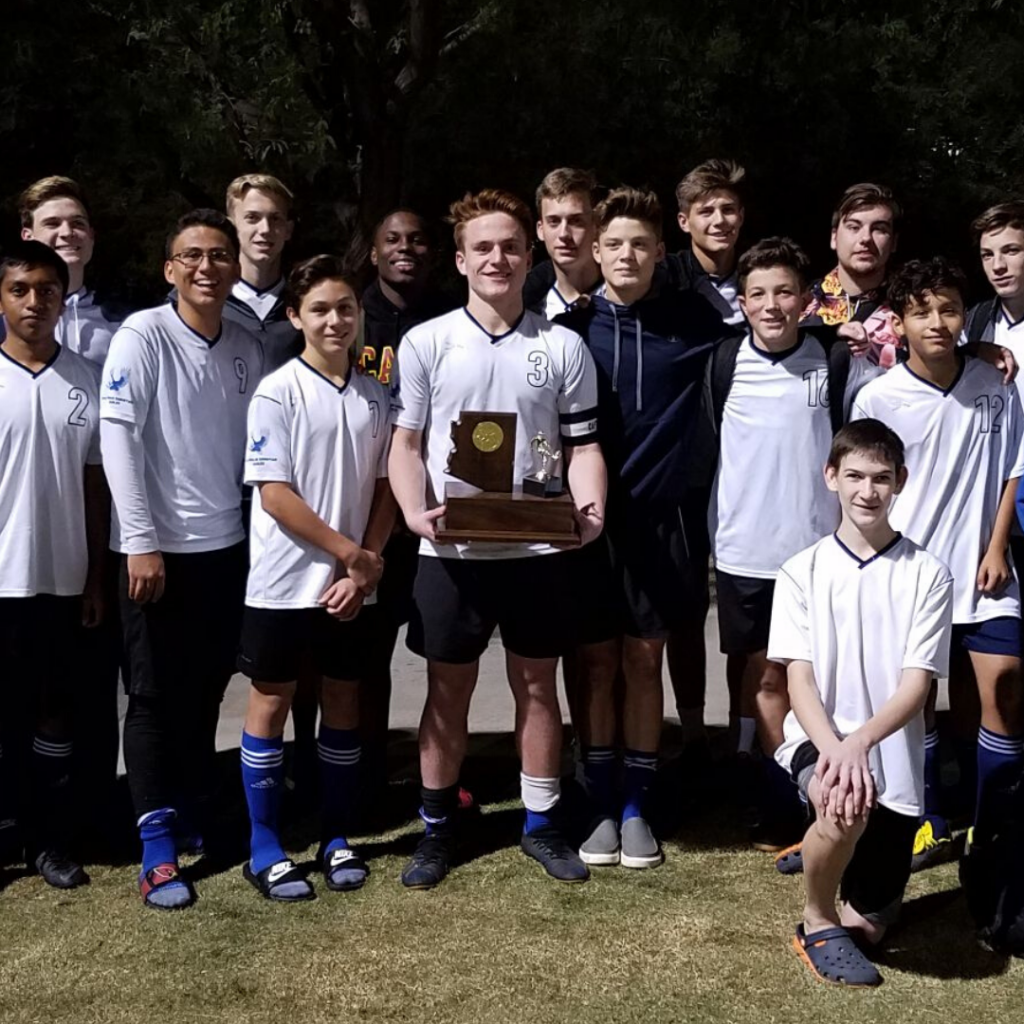 CAA Pre-participation Physical Evaluation Form can be found here.
Parents, volunteer at our games and help sell tickets and concessions! We love your support. Thank you.
Teams have regularly placed in the CAA State Tournaments. Many individual athletes have been recognized for CAA All-State status.
Recent Team Accomplishments:
2017 – Girls Division 1 Varsity Volleyball State Tournament Champion
2017 – Girls Spring Soccer Division 1 State Tournament Champion
2018 – Boys Volleyball Division 1 State Tournament Champion
2019 – Girls Spring Soccer Division 1 State Tournament Champion
2019 – Boys Fall Soccer State Tournament Runners Up
Recent Individual Accomplishments
2017 All-State Girls Volleyball
2018 All-State Boys Soccer
2018 All-State Boys Volleyball
Athletics Ticket Information:
Pre-K4 and under = free admission
Varsity Basketball

$1 Student
$3 Adult
$8 Family Max (2 adults & children)

JV/Varsity Volleyball

$1 Student
$3 Adult
$8 Family Max (2 adults & children)