On November 17, 2019, SouthGate Church, 91st Psalm Christian School and the South Mountain community gathered to dedicate the Bruce T. Halle Activity Center. Everyone who was involved in the project received recognition and thanks, and above all, thanks and praise to God.
Click here for the program from the day of dedication.
We look forward to the future! Listed below are the HAC amenities and events. We are truly blessed.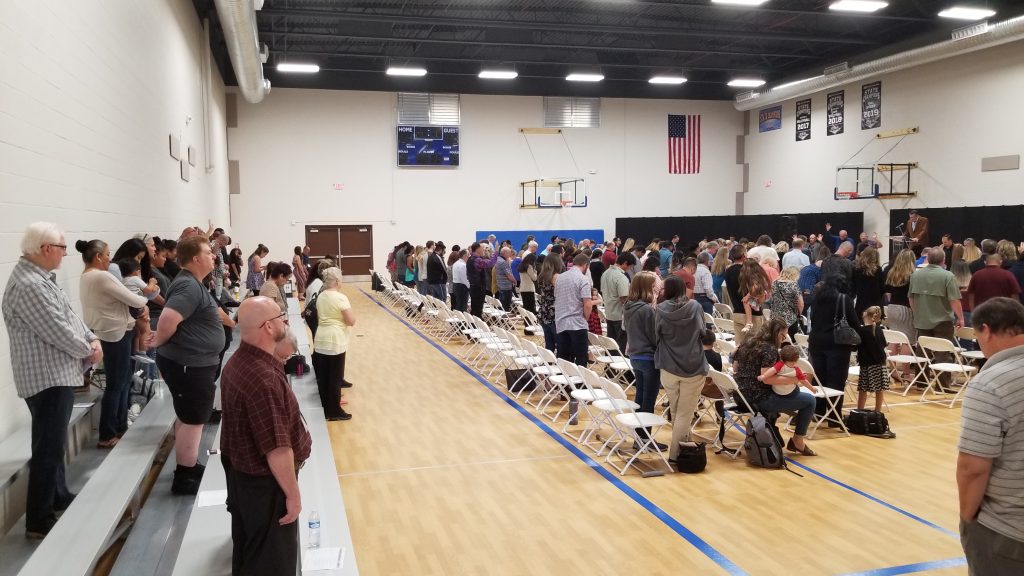 Gym for athletic competitions, PE classes and more.
Gym lobby with athletic awards displayed.
5th and 6th grade classrooms
Montalvo Educational Wing
Multipurpose room
7th – 12th grade classrooms
Two storage areas (sports equipment, classroom materials)
IT closet (phone, internet)